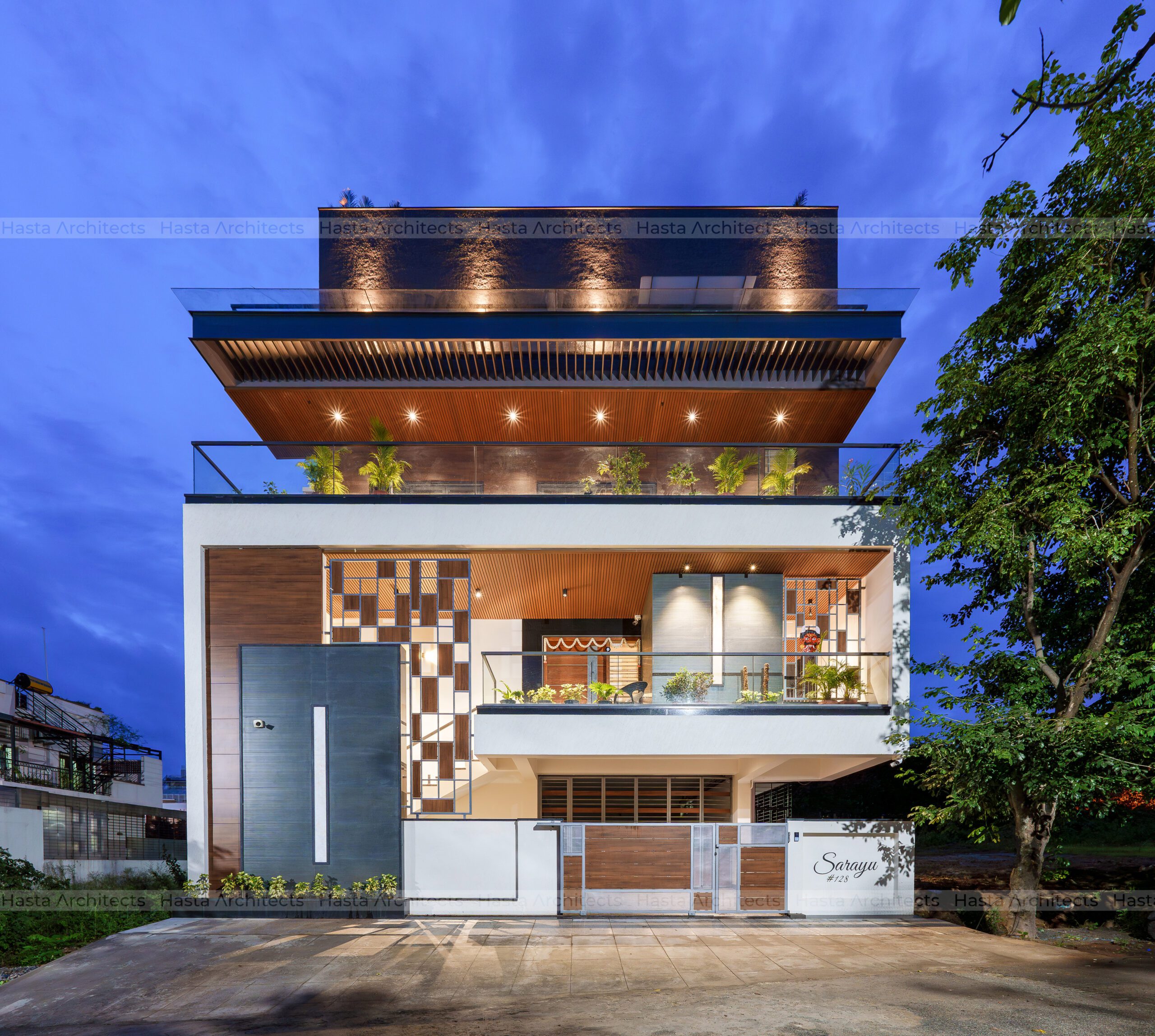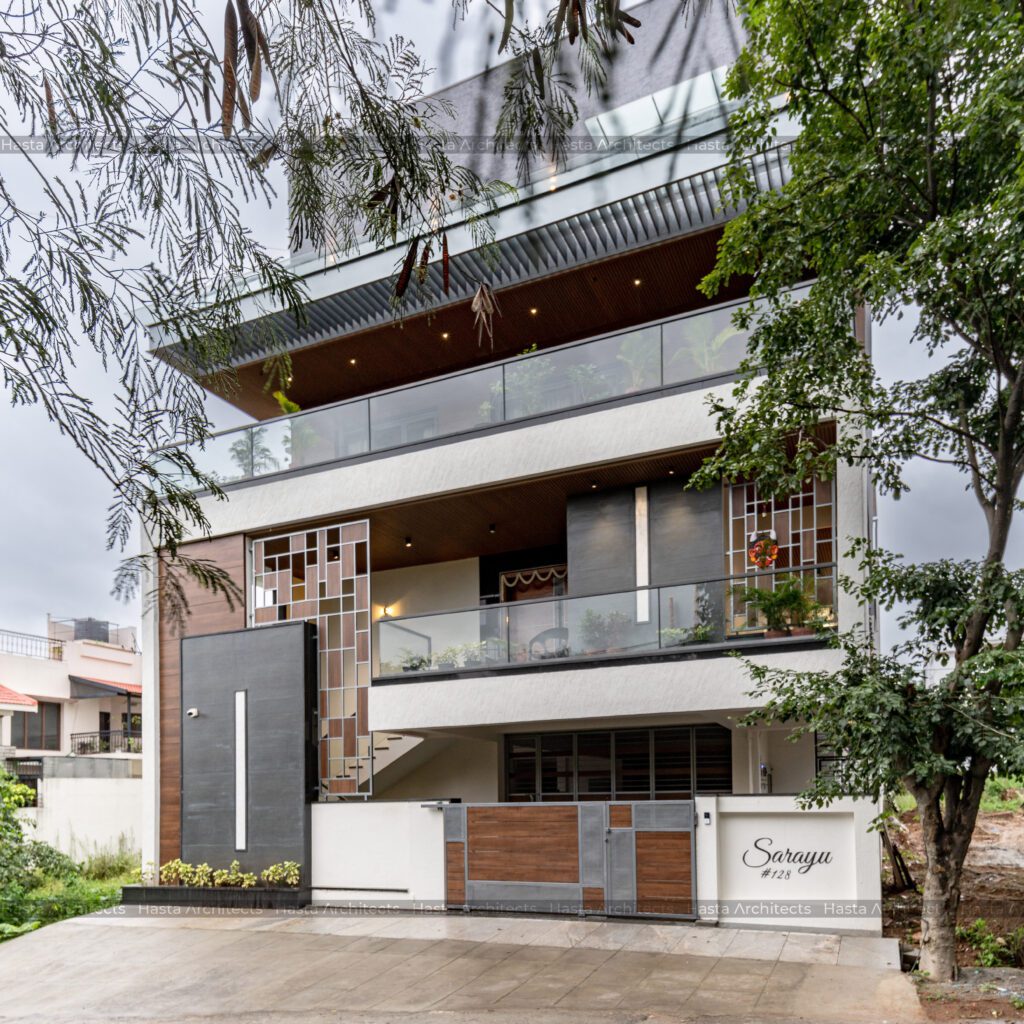 Sarayu
Lavish interiors and trending decor styles together make the luxury homes distinct and that's how our client and we wanted "Sarayu" to be. The living room was intricately designed well.  
Every room in this house enjoys a layout that maximizes space and minimizes wastage, along with keeping luxury at the top of the list. The large spacious bedrooms with walk-in wardrobes and spacious attached toilets;  prioritizes convenience over everything and yet maintains the fine balance between style and substance.
At Hasta Architects, we continue to push the envelope and reimagine how we can live by using innovative designs with simple aesthetics and a touch of luxury, promoting your serene and sophisticated lifestyle.