Luxury homes hold an irresistible allure, enticing us with their sophisticated designs, opulent amenities, and unparalleled elegance. In this article, we are excited to introduce a truly remarkable property – a 5-bedroom independent lavish house that embodies architectural excellence and offers an unparalleled luxurious living experience.
Architectural Excellence: A Design Marvel
The architectural brilliance of this lavish house is evident in every corner, showcasing a seamless blend of contemporary and timeless design elements. From the masterful exterior design to the meticulous attention to detail in the interior layout, no aspect has been overlooked.
Masterful Exterior Design
The grand facade of the house is a visual masterpiece, combining sleek lines, captivating symmetry, and stunning materials. The interplay of glassand natural stone creates a harmonious blend of textures, while the large windows offer glimpses of the exquisite interiors.
Sophisticated Interior Layout
Stepping inside, you are greeted by a sophisticated interior layout that is both functional and aesthetically pleasing. Each room flows effortlessly into the next, creating a sense of continuity and spaciousness. The open floor plan allows for seamless movement, emphasizing the grandeur of the house.
Meticulous Attention to Detail
Every detail in this lavish house has been carefully curated to enhance its elegance and luxury. From the intricate design elements to the high-end finishes, no expense has been spared in creating a space that exudes refinement and sophistication. The result is a home that delights in every aspect, offering a truly extraordinary living experience.
The Grand Entrance: Awe-Inspiring Foyer
As you step through the elegant entrance door, you are immediately enveloped in an atmosphere of grandeur and opulence. The foyer space is designed to make a lasting first impression, with its tasteful decor and striking architectural features.
Elegant Entrance Door and Living Space
The entrance door, crafted from rich Teak, makes a bold statement, hinting at the lavishness that lies within. As you enter, you are greeted by a spacious Living adorned with exquisite marble flooring and adorned with tasteful decorations.
Lavish Living Spaces
The living spaces in this 5-bedroom independent house redefine the concept of luxury, providing an indulgent haven for relaxation and entertainment.
Magnificent Living Room
The living room is a true masterpiece, designed to impress and inspire. Its spacious layout is perfectly suited for entertaining guests, with ample seating arrangements and an open flow that encourages social interactions.
Luxurious Decor and Furniture
No expense has been spared in curating the decor and furniture of the living room. From plush sofas upholstered in the finest Leather to intricately designed coffee tables and accessories, every element is a testament to the discerning taste and opulence of the house.
Dazzling Dining Area
Adjacent to the living room, the dining area seamlessly integrates elegance with functionality, providing a stunning setting for lavish meals and memorable conversations.
Exquisite Dining Table and Chairs
The centerpiece of the dining area is an exquisite dining table, crafted from rich, solid wood and complemented by sleek, designer chairs. The table's generous proportions ensure that there is ample space for elaborate dinner parties or intimate family gatherings.
Stylish Lighting Fixtures
To create the perfect ambiance for dining, the dining area is adorned with stylish lighting fixtures that cast a warm glow over the table. These fixtures not only provide adequate lighting but also add a touch of glamour and sophistication to the dining experience.
Seamless Integration with the Living Room
The dining area seamlessly integrates with the living room, creating a cohesive space that fosters a sense of togetherness. This design concept allows for effortless transitions between socializing in the living room and savoring a sumptuous meal in the dining area.
Gourmet Haven: The State-of-the-Art Kitchen
The kitchen in this lavish house is a culinary enthusiast's dream, equipped with cutting-edge appliances and designed for both functionality and aesthetics.
Cutting-Edge Appliances and Fixtures
The kitchen boasts a suite of state-of-the-art appliances that redefine modern cooking. From the sleek 4 burner cooktop to the smart refrigerator with advanced temperature control, every appliance has been carefully chosen to enhance the culinary experience.
Tranquil Retreat: Serene Bedrooms
The bedrooms in this lavish house provide a serene sanctuary where comfort and tranquility reign supreme.
Luxurious Master Bedroom
The master bedroom is a true haven of luxury, offering an expansive and comfortable sleeping area that is designed for relaxation and rejuvenation.
Expansive and Comfortable Sleeping Area
The spacious master bedroom invites you to unwind and indulge in a restful sleep. With its elegant draperies, and tastefully chosen furnishings, this room exudes an atmosphere of serenity and comfort.
Walk-in Closet with Custom Fittings
Adjacent to the master bedroom is a walk-in closet, fitted with custom storage solutions that ensure your belongings are organized and easily accessible. The closet showcases meticulous craftsmanship and an exceptional attention to detail.
Elegantly Designed Additional Bedrooms
The additional bedrooms of this lavish house are thoughtfully designed to reflect the unique personality and style of their occupants.
Personalized Themes and Decor
Each additional bedroom is adorned with personalized themes and decor, creating a space that is as individual as its inhabitant. From vibrant color palettes to carefully chosen furniture and accessories, every element contributes to a harmonious and inviting atmosphere.
Comfortable and Private Spaces
The additional bedrooms provide comfortable and private spaces for relaxation and retreat. Whether used as a guest room, a study, or a child's bedroom, these spaces are designed to foster a sense of privacy and tranquility.
Opulent Bathroom Features
The bathrooms boast opulent features that elevate the bathing experience to new heights of luxury. From the premium fittings and fixtures to the indulgent soaking tubs and rain showerheads, every detail has been carefully chosen to create a space where relaxation and rejuvenation are paramount.
Summary: Experiencing Unparalleled Luxury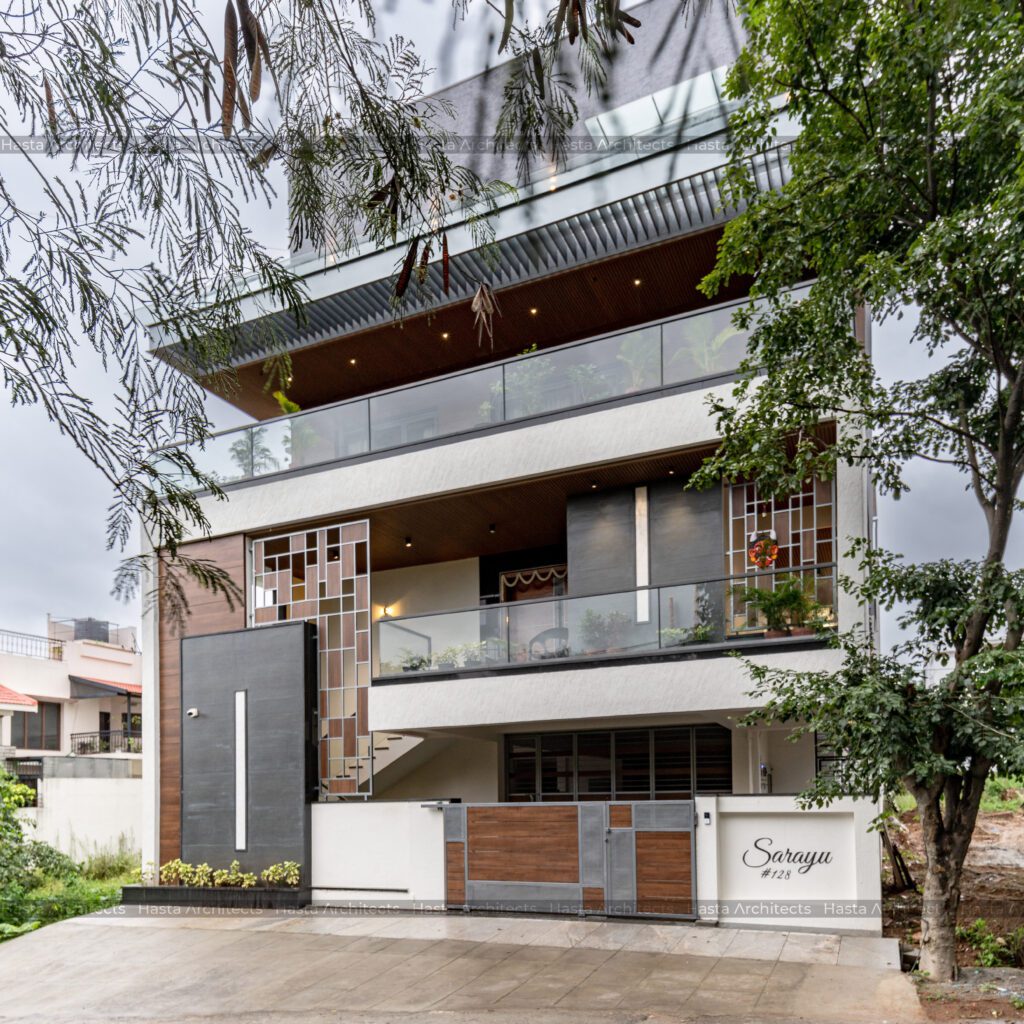 In summary, this 5-bedroom independent lavish house epitomizes unparalleled luxury and offers a lifestyle that is truly extraordinary. The architectural excellence, lavish living spaces, state-of-the-art kitchen, tranquil bedrooms, and spa-like bathrooms combine to create an enchanting living environment that is both inviting and awe-inspiring. With its grandeur and opulence, this house presents the opportunity to experience a level of luxury that is truly unmatched. Step into this world of refined living and elevate your lifestyle to new heights of indulgence.